Krzysztof Błaś joined the family of endorsers of the legendary Ovation guitars.

Ovation is a legendary company whose instruments have become a permanent part of the history of music. Characteristic guitars with a rounded back could be seen and heard on many stages over decades, and the users were top guitarists but also pop stars. Krzysztof Błaś – guitarist, teacher and music producer joined the group of official users. Krzysztof chose for himself the C2078AXP-TGE model from the Exotic Woods Collection Elite series.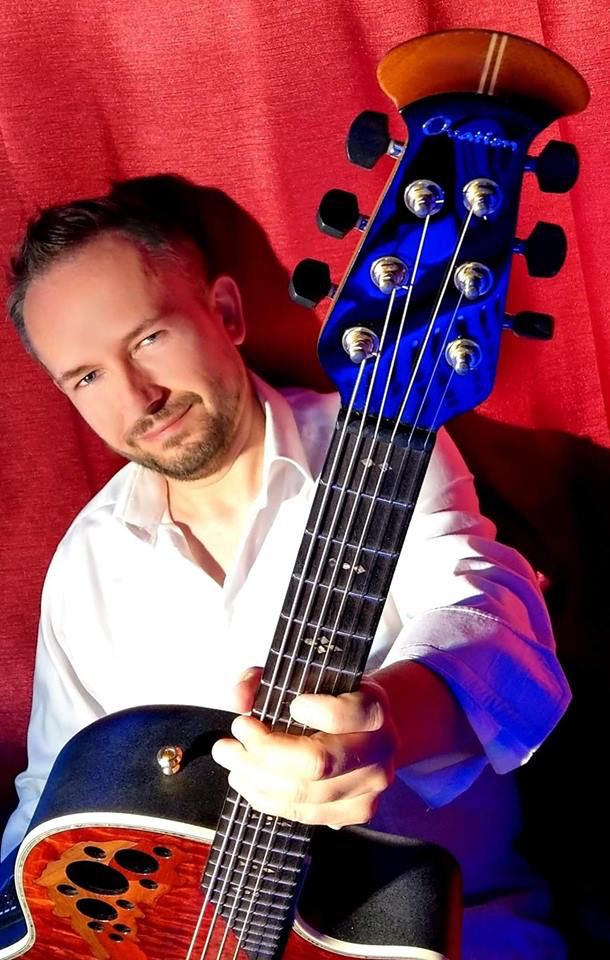 Here is what Krzysztof Błaś says about this guitar:
"For many years I am a fan of Ovation guitars because of their original sound and remarkable, recognizable design. It's the perfect guitar for the stage, perfectly sounding in the band, but also an excellent, precise instrument for the studio. It is a great joy and pleasure to be able to join the group of great names and great musicians who have been creating the Ovation family for years. C2078AXP-TGE is a beautiful instrument, very versatile and easy to play. A great, perfectly made guitar, perfectly combining two sound worlds – acoustic and electric. I highly recommend!"
Ovation C2078AXP-TGE is characterized by a top plate made of solid spruce AAA supplemented with a cover from the quilt "Tiger Eye". The neck was made of 3 parts of mahogany and 2 maple. The fingerboard and bridge were made of ebony, and binding from the real Abalon was carried around the body. On board there is also an excellent OP-Pro Studio electronics system.
The GEWA company is the distributor of the Ovation brand in Poland.